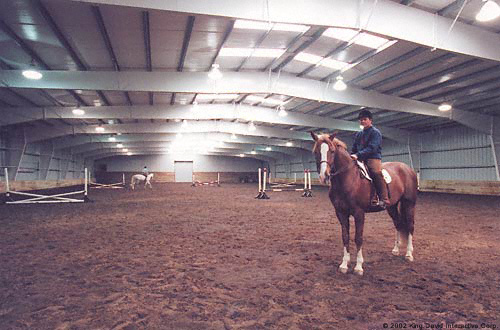 Why Steel Buildings Make The Best Horse Riding Arenas
For years, wood was the go-to material when creating spaces for horses to live and play; but steel buildings are a great alternative that might actually be the better choice altogether. Our steel buildings can be used for anything from Horse Trailer Storage, Riding Arenas, Horse Care Equipment Storage, Training Facility & much more.
Like most prefab metal buildings, building time is drastically shorter than traditional building methods using other materials. It's also the most economical option, as the cost of a steel building will be well under the pricing for more traditional materials like wood.
Steel buildings offer lots of design flexibility in terms of what the structure will look like in the end, from the shape to the size of the structure. One of the biggest advantages of choosing to use a steel-framed building is the fact that you can create much larger buildings than with wooden framing, able to accommodate sizes of up to 4000 sq. feet and more. The metal's "strength to weight" ratio is to thank for this, as its strength and quality guarantee but lightweight property prevent the structure from getting too heavy for the supports. This delicate balance of resistance and volume also remove the need for centre support columns, created completely open and unobstructed riding areas.
The cathedral-type ceilings also adds to the open feel of the structure, also adding more visual appeal than their wooden counterparts.
For all your steel building needs, be sure to contact us at 1-888-449-7756.
---